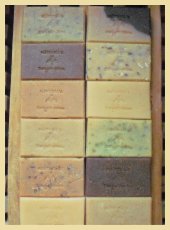 Milk & Honey Soaps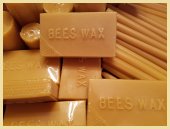 Pure Beeswax
We keep the bees and the bees keep us.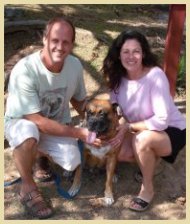 Kittrell's Daydream Apiary (bee yard) is located in South Baldwin County around the corner from Camp Beckwith on County Road 1. This is the Weeks Bay Estuary where there is an abundance of wildflowers and native plants. The undeveloped nature of the surrounding countryside provides an abundant variety of pollen and nectar sources for honeybees. (Pictured are Jon and Cheryl Kittrell with their dog, Max)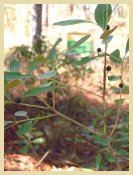 The beehives are surrounded by Gallberry, Tupelo, Sweet Gum, Poplar, Palmetto, Blackberry and a variety of pollen and nectar sources. We harvest our honey, beeswax and pollen with practices mindful of organic standards. That is why it is called raw meaning unheated; retaining beneficial qualities.
Visit One Tew Bee website for more information on Bees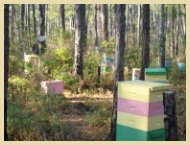 Daydream Apiary Beehives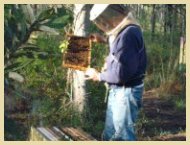 Kittrell inspects a frame of Honeybees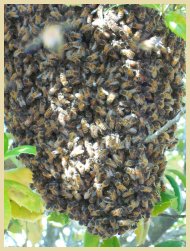 Swarm Ball in Tree,
Downtown Fairhope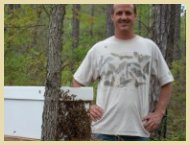 Kittrell successfully captures Swarm